We are a group of experienced professionals committed to providing quality services and exceeding expectations of our customers.  Our trained and certified professionals are knowledgeable and can provide direction and solutions to your business needs.
Sharon Bertram
Sharon Bertram, CEO of Compass Consulting has over 35 years of experience in accounting and auditing, including 25 years in internal audit and several years in public accounting.  She has held the positions of Senior Vice President of Shared Services with oversight over Business Process Improvement, Human Resources, Information Services, Ethics, and Enterprise Risk Management, Due Diligence, Policy Administration and Internal Audit Services.  She has audited businesses for compliance in highly regulated industries, been responsible for development of compliance programs and policy/procedures and performed internal fraud investigations that led to prosecution.
Sharon has been responsible for development and administration of corporate governance practices and ethics programs; facilitation of enterprise risk management processes; oversight of multiple operational process improvement initiatives, and development of corporate policy and procedures. Sharon developed documented, evaluated, and tested key compliance and financial controls and implemented remediation procedures and policies to strengthen internal controls and eliminate compliance deficiencies.
Sharon has extensive experience in performing forensic audits including involvement in a large Security Exchange Commission financial misappropriation and executive level fraudulent activities.  Cases included coordination with tribal, state and federal authorities and led to multiple prosecutions.
Sharon received her Masters of Science in Accounting from Oklahoma State University in 1990.  She is a Certified Public Accountant, Certified Internal Auditor, Chartered Global Management Accountant, and Certified in Risk Management Assurance.  Sharon's time away from the office is spent spoiling her two granddaughters.
Jeff Coffman
Jeff Coffman, COO of Compass Consulting, has over 15 years' experience in auditing, including 8 years in internal audit and several years as a business analyst.  He has held the position of Sr. Manager of ERM, Ethics and Due Diligence with oversight over Enterprise Risk Management, Due Diligence, Ethics and Policy Administration and was an Internal Audit Manager directing multiple process improvement initiatives including a focus in procurement processes.
Jeff has been an investigation manager on over 50 internal investigations such as kickbacks, theft and vendor favoritism.  Many of these investigation resulted in prosecution.
Jeff has extensive work with process improvement efforts including documenting current processes, facilitating process updates and finalizing approved policies.  He has been responsible for the development and revision of corporate and subsidiary level policies and procedures consolidating functions across 40 entities.
Jeff received his Masters of Accounting and Financial Analysis from Northeastern State University in 2008.  He is a Certified Internal Auditor and Certified in Risk Management Assurance.  Jeff and his wife, Ashley, have two sons, Tyler and Blake.
Sunny Austin
Sunny Austin, Executive Coordinator of Compass Consulting, has over 15 years' experience as an assistant to executive level management. Sunny has supported executives and teams in a number of fields such as gaming, internal audit, and shared services. Sunny has also held the position of Policy Administrator organizing multiple company policies and ensuring updates as needed.
As an auditor, Sunny has been involved with trade compliance review and audits at over 27 locations.   While involved with trade compliance Sunny coordinated the Conflict Mineral reporting process for multiple entities and was trained in HTS and Commerce classification of products.
Sunny has extensive event planning experience.  Most recently, she planned and executed a conference for 150 domestic and international Facility Compliance Officers in the Aerospace industry in Los Angeles.  Sunny has experience planning events of all sizes from small formal board meetings to enterprise wide holiday events.  Planning events and tradeshows for diverse industries has given Sunny knowledge of international as well as domestic regulations and guidelines.
Sunny received her bachelor's degree from Northeastern State University in 2000.  In her free time Sunny likes spending time with her family and friends enjoying the outdoors and reading.
Carol Payne
Carol Payne, Accounting Manager of Compass Consulting, has 20 plus years as an Accounts Payable Manager in a variety of industries such as healthcare, building materials, heavy equipment, aviation, and energy. She has managed up to 25 employees promoting personnel efficiency, productions and scheduling.
Carol has been responsible for developing, designing and implementing cost saving techniques to stream line processes as well as writing policies and procedures. She has used her problem solving skills along with dynamic organizational abilities and project management skills to provide the best possible improvements for each industry.
Carol and her husband have 5 children and 9 grand-children. In their spare time they enjoy riding their Harley's.
Rodney Sooter
Rodney Sooter has 16 years of experience in various accounting and financial positions.   He spent 10 years in the Operational Accounting department of one of the largest independent oil and gas companies in the United States where he gained valuable experience in revenue accounting, gas balancing, payout accounting, special projects, unclaimed property and owner relations.  During his time as Supervisor of Owner Relations, he led several process development and improvement projects, including a debit balance review and collection process which resulted in the recovery of $297,000 in less than a year.
Rodney also spent over 4 years in the Business Development group and was involved in approximately 30 acquisition and divestiture transactions totaling over $91MM.  While working on these projects his responsibilities included due diligence, contract and price negotiations, lease review and financial analysis.
Rodney earned his Bachelor's Degree in General Business from Oklahoma State University in 2000 where he was a member of the men's basketball team.  He and his wife, Sallie, have two sons, Blake and Beckett.
Shawn Coltharp
Shawn Coltharp, Accounting Services Consultant of Compass Consulting, has over 10 years of accounting experience in a variety of industries including property management, restaurants, oil and gas supplies, and mortgage lending.
Shawn has been responsible for the implementation of an accounting system including research, demonstrations, management of setup and installation, data scrubbing and upload, and training staff.  He also assisted with a transition from outsourced to in-house accounts payable for 63 restaurant locations and a call center, which included developing related corporate procedures and an administrative audit process for use at each.
Shawn has been responsible for managing multiple companies in multiple industries using QuickBooks, including responsibilities for AP, AR, reconciliations, financial statement preparation, payroll, asset tracking, etc.  He is a Certified QuickBooks Pro Advisor.
Shawn received a double Bachelors of Science degree in Accounting and Business Administration from the University of Phoenix in 2009. Shawn and his wife, Alicia, have 4 children, Colton, Ashton, Matty and Bryce. When they aren't busy with the kids' sports, Shawn enjoys practicing with them and spending time with family and friends.
Sharon and her team of dynamic, competent professionals let me sleep at night. I know they have thought of everything and are watching out for our best interests. Their attention to detail and incredible customer service make us feel like we have a whole finance department at our disposal.  They helped us navigate getting 501(c)3 nonprofit status from the IRS, manage our first federal grant and conduct our first audit and were organized, calm and responsive during  the entire process.
Mindy Galoob
We can't express loud enough or cheer loud enough for Compass!  The document that was created for Baker Recovery is invaluable, it hits the mark in every area of our business.  It has helped us navigate through the process of responding to our clients.  Our clients love the fact that we adhere to the business standards in the market.  Compass is one of the best things we did for our business.  We are glad they are on our team and always ready to make changes when needed.
Torie Baker
Our Latest Articles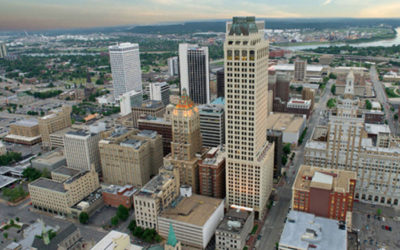 We are happy to announce that Compass has been certified as a BRIDGE participant with the City of Tulsa.
read more

Follow Us
Facebook
Twitter
LinkedIn